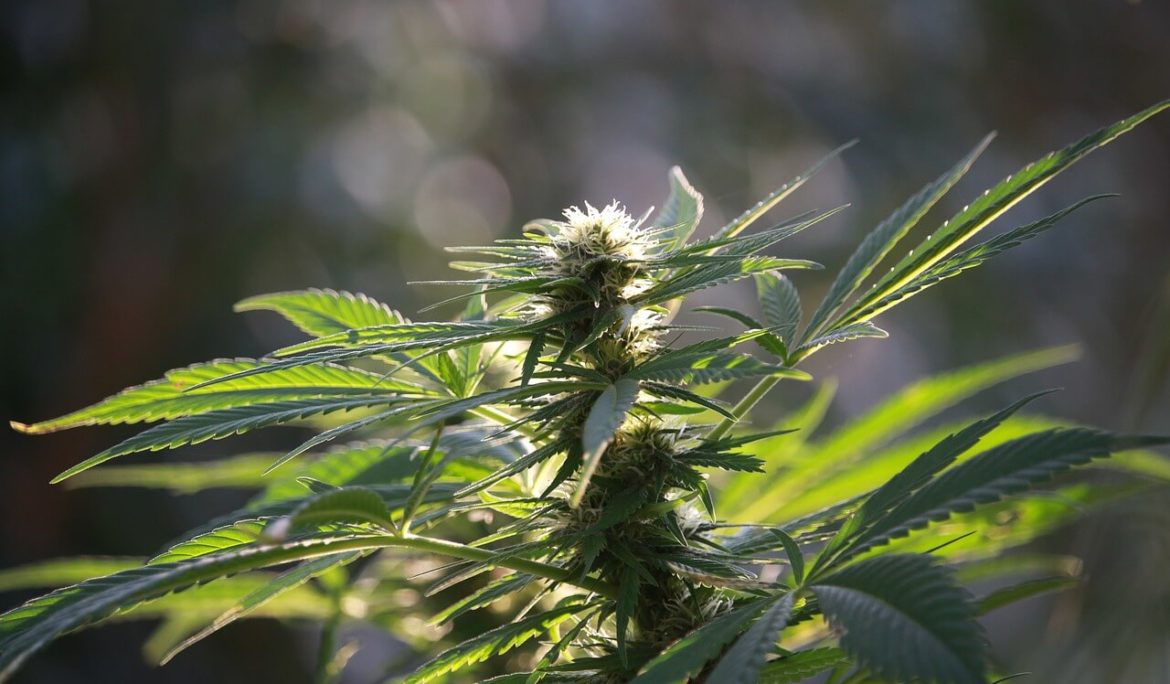 Avicanna Inc. Announces its Subsidiary Has Obtained Medical Cannabis Licenses in Colombia
TORONTO, Feb. 2, 2018 /PRNewswire/ – Avicanna Inc. ("Avicanna") is pleased to announce that its Colombian subsidiary Sativa Nativa S.A.S. ("Sativa Nativa") has been issued a psychoactive cannabis Cultivation license and a cannabis Derivatives Processing and Manufacturing license (collectively the "Licenses") by the Colombian Ministry of Justice and Ministry of Health.
Sativa Nativa, located in Santa Marta, Colombia, is positioning itself to become a leader in the Latin American medical cannabis industry. Santa Marta offers an ideal location to cultivate cannabis due to its tropical climate complete with year-round 12 hour days of sunlight. These weather conditions can lead to significant cost advantages compared with cannabis grown in less hospitable climates such as Canada or Europe. With a team of cultivation and genetic specialists, including its founders Sergio Puerta and Jose Rafael Lopez, Sativa Nativa is in a strong position to excel in the Latin American cannabis industry. Leveraging the support of Avicanna's senior scientific and executive teams, Sativa Nativa will have access to strategic know-how and proprietary advancements applicable to all phases of the cannabis growing process, including cultivation, analysis, extraction, and manufacturing. Avicanna will also aim to implement industry best practices while maintaining Good Manufacturing Practices ("GMP") and Standard Operating Procedures ("SOP") at Sativa Nativa's facilities in Colombia. In addition, Sativa Nativa has been granted an exclusive license to produce, manufacture and distribute Avicanna's proprietary brand of Pura Elements™ products within Colombia. As an Avicanna subsidiary, Sativa Nativa also has access to export opportunities through Avicanna's global distribution network.
With over 30 years of combined experience in commercial scale cultivation and genetic development, Sativa Nativa's founders provide a rare level of sophistication and experience in the emergent cannabis industry.
"Our sustainable cultivation practices focus on the biodynamic and organic production of cannabis, and working with the Avicanna team, we will focus on compliance with the highest global standards in each stage of production. We look forward to offering advanced medical cannabis solutions to the Colombian medical community."
– Sergio Puerta, Chief Horticulture Officer, Sativa Nativa S.A.S.
As part of Avicanna's international and vertically integrated business model, Sativa Nativa provides Avicanna with significant potential opportunities, including supply of high quality active pharmaceutical ingredients (APIs), distribution in the Colombian market, proximity to other Latin American markets, and access to a diverse portfolio of cannabis genetics.
"We are delighted by this endorsement of the Colombia health authorities of Sativa Nativa's capabilities in cannabis cultivations and processing. By combining Avicanna's intellectual property and strategic capabilities, including clinical testing expertise, together with the experience of the Sativa Nativa team, we are poised to be leaders and innovators in the medical cannabis industry –both in Colombia and the Latin American region as a whole."
– Aras Azadian, Chief Executive Officer, Avicanna Inc.
About Avicanna
Avicanna Inc. is a biotechnology company focused on innovative product development and advanced clinical research in the medical cannabis industry and is currently headquartered in JLABS @ Toronto (Canada). Capitalizing on the progressive development of its proprietary brand Pura Elements™, Avicanna is focused on building an international distribution network through the use of strategic licensing models. Utilizing the experience of its senior scientists and executive board, and the support of its clinical and academic partners in the University of Toronto and the University Health Network, Avicanna strives to be at the forefront of advancements in the global medical cannabis industry. Avicanna is focused on providing cannabinoid-based therapies that are both clinically supported and medically-approved.
About Sativa Nativa
Sativa Nativa is a vertically integrated medical cannabis company based out of Santa Marta, Colombia. As a partially-owned subsidiary of Avicanna, Sativa Nativa leverages Avicanna's scientific and executive teams to operate at the highest global standards in each of its operational stages; from genetic development, to cultivation, to processing to final medical products. Utilizing cost and climate competitive advantages, Sativa Nativa's experienced cultivation team is focused on large-scale production of greenhouse cannabis for local and international distribution in addition to offering a range of advanced cannabinoid products. Additionally, Sativa Nativa will be offering the Pura ElementsTM line of products to the local Colombian medical cannabis community.
Forward-Looking Information
This news release contains certain "forward-looking information" within the meaning of applicable Canadian securities law. Forward-looking information is frequently characterized by words such as "plan", "continue", "expect", "project", "intend", "believe", "anticipate", "estimate", "may", "will", "potential", "proposed" and other similar words, or information that certain events or conditions "may" or "will" occur. This information is only a prediction. Various assumptions were used in drawing the conclusions or making the projections contained in the forward-looking information throughout this news release. Forward-looking information includes, but is not limited to: (i) the ability to consummate transactions which are currently in discussions, (ii) the continuation of current climate and weather conditions in Colombia which are optimal for cannabis cultivation, (iii) requirements to obtain additional financing, (iv) timeliness of government approvals for granting of permits and licenses, including licenses to cultivate cannabis, (v) completion of local growing facilities, where applicable, (vi) actual operating performance of the facilities, (vii) regulatory or political change in Colombia, Latin America, or Canada, (viii) competition and other risks affecting Avicanna and Sativa Nativa S.A.S., in particular, and the medical cannabis industry generally. Forward-looking information is based on the opinions and estimates of management at the date the information is made, and is subject to a variety of risks and uncertainties and other factors that could cause actual events or results to differ materially from those projected in the forward-looking information. Avicanna is under no obligation, and expressly disclaims any intention or obligation, to update or revise any forward-looking information, whether as a result of new information, future events or otherwise, except as expressly required by applicable law.