Virtual Symposium
In partnership with

Advancements in cannabinoid research, product offerings, and patient access.
Date: July 21, 2020
The symposium will present the evolution of medical cannabis including the Avicanna-led advancements in R&D for novel cannabinoid delivery forms and formulations in addition to enhanced access for patients by Medical Cannabis by Shoppers.
This year's annual symposium coincides with the expected launch of Avicanna's RHO Phyto advanced medical cannabis products and In the wake of COVID-19, a virtual format will be used that allows for a broader reach to global patients and the medical community.
Leading experts in R&D and clinical development will discuss the potential therapeutic benefits of medical cannabis to address the importance of working with healthcare practitioners for safe and effective dosing.
We want to thank all of you attended our Virtual Symposium! If you were unable to attend and want to watch our Virtual Symposium, please click on the link below.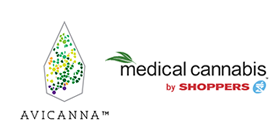 10:00 a.m. – 10:05 am
5 min
Introduction and Agenda
Karolina Urban (Avicanna Inc.)
10:05 a.m. – 10:30 a.m.
25 min
An Introduction to Cannabinoids and Their Pharmacology
Dr. Ruth Ross (University of Toronto)
10:30 a.m. – 10:55 a.m.
25 min
Medical Cannabis 2.0 and Avicanna's RHO Phyto Product Offerings
Dr. Justin Grant (Avicanna Inc.)
10:55 a.m. – 11:20 a.m.
25 min
Advanced Cannabinoid Research and Drug Development at the University of Toronto
Dr. Pauric Bannigan (University of Toronto)
11:20 a.m. – 11:50 a.m.
30 min
Anxiety, Depression and Other Comorbidities in Patients to be Treated with Cannabinoids: Implications for Optimal Care
Dr. Amza Ali (Avicanna Inc.)
11:50 a.m. – 12:20 p.m.
30 min
Real World Evidence and The Future of Medical Cannabis / Cannabinoid medicine for Pain Management
Dr. Hance Clarke (University Health Network)
12:20 p.m. – 12:50 p.m.
30 min
An Introduction to Medical Cannabis by Shoppers
Neil D'Souza (Medical Cannabis by Shoppers)
12:50 p.m. – 1:15 p.m.
25 min
Setting the Standards for the Future of Medical Cannabis (Panel Discussion)
Aras Azadian (Avicanna Inc.), Pat McCutcheon (MediPharm Labs), Kaveh Kahen (Sigma Analytics), Al Harrington (Viola Inc.)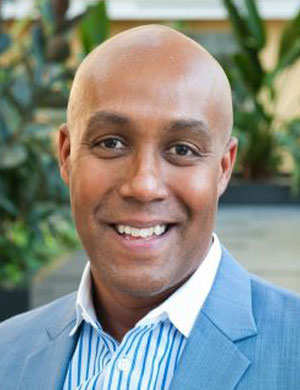 Dr. Hance Clarke (University Health Network)
Hance Clarke is the Director of Pain Services and the Pain Research Unit at the Toronto General Hospital(TGH). He is the knowledge Translation Chair for the University of Toronto Centre For the Study of Pain and an Associate Professor in the Department of Anesthesia and Pain Management. Dr. Clarke has played a leading role in educating the public about pain control, alternatives to opioids as a pioneering strategy at TGH, and the need for further studies on the beneficial and adverse effects of cannabis. He is a champion of evidence-based solutions for the opioid crisis and a national pain and addictions strategy. He has been recognized for the development of the Transitional Pain Program and has authored over 100 peer reviewed publications.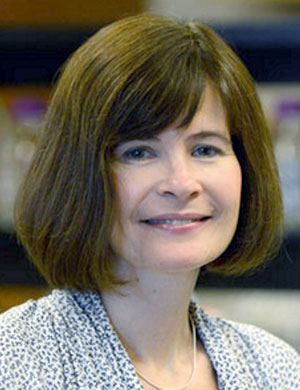 Dr. Ruth Ross (University of Toronto)
Ruth Ross obtained a PhD in Pharmacology from The University of Edinburgh in 1990 in the field of prostaglandin receptor pharmacology. She has held graduate and postdoctoral research positions in Discovery Biology at Pfizer in Kent and at Allergan in California. After a five-year career break, Dr Ross returned to research funded by a Wellcome Trust Career Re-Entry Fellowship in 1996 to work on cannabinoid receptor pharmacology. In 2010 she was the inaugural Director of the Kosterlitz Centre for Therapeutics, which focusses on the translation of biological innovation and biology research excellence in University of Aberdeen into novel drug discovery strategies. Ruth Ross served as Director of the Translational Biology Theme of the Scottish Universities Life Sciences Alliance (SULSA). In 2012 she relocated to The University of Toronto to take up the position of Professor and Chair of the Department of Pharmacology and Toxicology in the Faculty of Medicine and Senior Scientist at the Centre for Addiction & Mental Health (CAMH). She is co-Chair of the Neuroscience Catalyst – a partnership to develop new therapeutic approaches to the treatment of mood disorders. She is also Ontario lead for the Clinical Consortium for Cannabinoids in Clinical Practice (CCIC) also co-leads the Toronto Consortium for Cannabinoid and Cannabis Research (TC3). Her research over the last 20 years has been dedicated to understanding the molecular pharmacology of the endocannabinoids and phytocannabinoids; focusing on the physiological and pathophysiological role of the endocannabinoid system and understanding the molecular pharmacology of cannabis constituents as this related to safety and efficacy of medical cannabis and the effects of non-medical cannabis.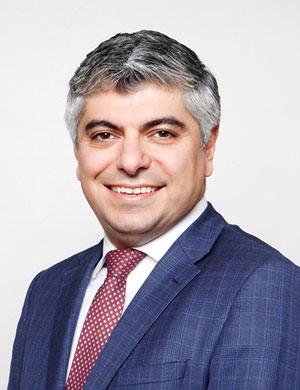 Dr. Kaveh Kahen (Sigma Analytics)
Dr. Kaveh Kahen is the President and CEO of Sigma Analytical Services, a market leader in analytical testing services under GMP for cannabis and pharmaceutical products. Sigma is headquartered in Toronto, Canada and is in the process of expanding to South America and Western Canada. Prior to co-founding Sigma Analytical Services, Dr. Kahen was the Global General Manager of Mass Spectrometry business unit at PerkinElmer where he led this business with exponential growth by focusing on food, pharmaceutical, and cannabis testing markets and offering differentiated and complete mass spectrometry-based diagnostics solutions for new born screening. Before that, he led the global R&D organization of PerkinElmer with more than 150 scientists and engineers in seven different countries for several years. Dr. Kahen received his Ph.D. in the field of Analytical Chemistry from The George Washington University in Washington DC and then joined the Research organization of AB SCIEX (Danaher) in Toronto, Canada where he designed and developed novel technologies for mass spectrometry, leading to several US patents. Kaveh has delivered more than 100 peer-reviewed publications and invited lectures at various international conferences focused on analytical instrumentations and methodologies.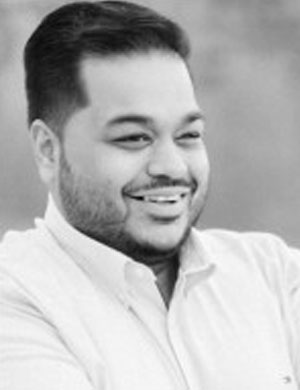 Neil D'Souza (Medical Cannabis by Shoppers)
Neil is the Senior Manager of Operations at the Shoppers Cannabis Care Centre where he manages a team of pharmacists and cannabis care advisors who help patients navigate their journey with medical cannabis. He is a licensed pharmacist with over 10 years of pharmaceutical and managerial experience in Medical Cannabis, Drug Manufacturing, Specialty, Community and Hospital Pharmacy. He has extensive experience working with cross-functional teams, launching new businesses and managing projects while providing tactical and strategic insight.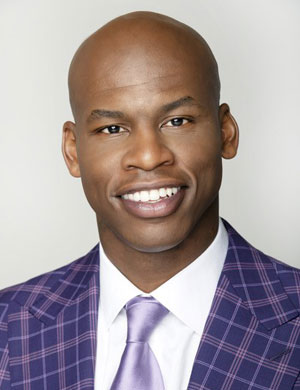 Al Harrington (Viola Inc.)
As Founder of premium cannabis company Viola Inc., Al Harrington is the mastermind behind the brand named after and inspired by his grandmother, Viola Harrington. After seeing how cannabis helped Viola who was a sufferer of various ailments including glaucoma and diabetes, Al worked with a team of industry leaders to create a cannabis brand that is founded in purpose. Overseeing Viola's carefully curated cultivation, extraction, and production processes, Al has brought the most premium cannabis products to market. In 2018, Al launched Harrington Wellness, a company that manufactures non-psychoactive cannabinoid products, as well as a third company Butter Baby, that makes cannabis edibles. All three companies are under the Harrington Group umbrella. While in and after the NBA, Al Harrington has been a strategic investor in startups across the cannabis market. Prior to his entrepreneurship, Al Harrington was a professional basketball player for 16 seasons playing in the NBA. He played for the Indiana Pacers, Atlanta Hawks, Golden State Warriors, New York Knicks, Denver Nuggets, Orlando Magic, and Washington Wizards. He briefly played with the Fujian Sturgeons of the Chinese Basketball Association. Al was first drafted at the age of 18, making him one of the youngest NBA players in history. Al Harrington is currently an active member of the Minority Cannabis Business Association (MCBA), the Cannabis Trade Federation, and Tidal Royalty's Advisory Board.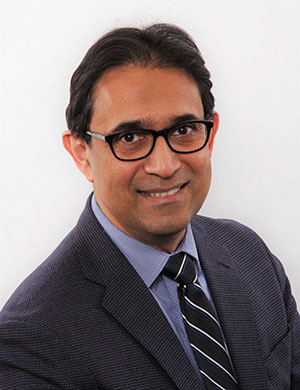 Dr. Amza Ali (Avicanna Inc.)
A 2019 global Ambassador for Epilepsy and current President of the Epilepsy Society of the Caribbean – the only multi-nation Chapter of the International League Against Epilepsy – Dr. Amza Ali is a well-known neurologist and epileptologist who is leading all of Avicanna's clinical development projects. Committed to improving the quality of care and welfare of patients with neurological disorders, especially epilepsy, Dr. Ali obtained his initial medical training from the University of West Indies (UWI). He is a Specialist certified in Neurology by the Royal Colleges of Physicians of the UK – having trained at the National Hospital for Neurology and Neurosurgery, Queen Square, London, with subsequent training in epilepsy and certification in clinical neurophysiology at the Comprehensive Epilepsy Center, New York Presbyterian Hospital of Columbia. Amongst many distinctions, he holds a Master of Business Administration (MBA) degree from the Rotman School of Management at the University of Toronto and is currently enrolled in a doctoral program in Business at the prestigious Henley Business School in the UK. Dr. Ali has devoted his entire academic career to the convergence of theory and practice of both medicine and business, the de-stigmatization of diseases such as epilepsy and the development of technological innovations that will facilitate sustainable interventions in the care of people with epilepsy. Dr. Ali has received prestigious international and global awards for his work in the field of epilepsy and neurology and has authored many publications in basic science and clinical medicine, with a principal focus on epilepsy. He is a Fellow of the American Academy of Neurology as well as a Fellow of the American Epilepsy Society.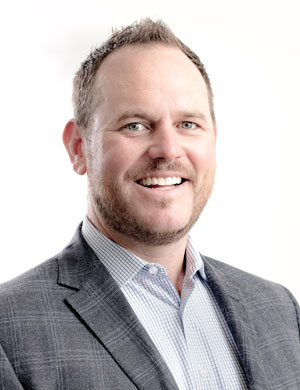 Pat McCutcheon (MediPharm Labs)
Before founding MediPharm Labs, Pat enjoyed a 15-year career in the pharmaceutical industry in top sales roles, successfully launching a wide range of medical products. He most recently worked at Janssen Pharmaceuticals (Johnson & Johnson) where he led the Hospital Division for Renal and Mental Health products. Pat's foresight in creating a business that focuses on advanced cannabis concentrates bodes well for medical research, investors and consumers alike. Pat holds an Honors Bachelor of Science degree in biology from the University of Western Ontario.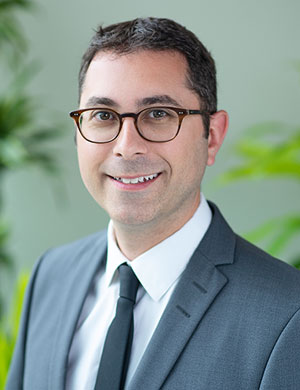 Dr. Justin Grant (Avicanna Inc.)
With over fifteen years of experience in leading pharmaceutical drug development, Dr. Justin Grant offers the expertise required for the growth and development of Avicanna's scientific divisions. His experience includes nearly twelve years of leadership roles in some of Canada's top research and medical institutions such as the University Health Network (UHN). He served as Staff Scientist and the Research Program Manager of the world renowned Spatio-Temporal Targeting and Amplification and Radiation Response (STTARR) Innovation Centre with Princess Margaret Cancer Centre. Dr. Grant has held academic appointments at the University of Toronto's Faculty of Pharmacy as Assistant Professor and Affiliated Faculty position at the Techna Institute. His academic accomplishments include a PhD in Pharmaceutical Sciences at the University of Toronto where he published and patented several sustained drug release formulations. In addition, Dr. Grant completed his Executive Master of Business (MBA) from Rotman School of Management at the University of Toronto and was the recipient of the Rotman Dean's Award for Academic Excellence. He is currently an Instructor at Rotman for Corporate Strategy and Healthcare Innovation. Dr. Grant has been part of the Avicanna Scientific Advisory Board since 2016, where he held title of Chair prior to joining the company full time.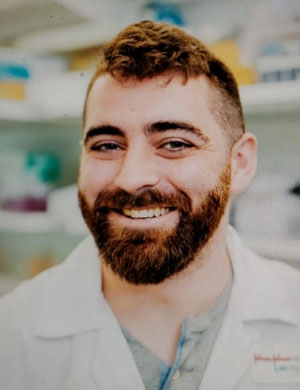 Pauric Bannigan (University of Toronto)
Dr. Pauric Bannigan has over 5 years of experience in academic and industrial research, including the development of innovative drug delivery platforms as well as crystallisation and purification processes. He completed a bachelor's degree in Medical Chemistry and Chemical Biology at University College Dublin, Ireland. In 2018, he obtained a PhD in Pharmaceutical Chemistry in Dr. Sarah Hudson's research group (University of Limerick, Ireland), with projects focused on crystallisation and the development of novel drug delivery strategies for hydrophobic drugs. His PhD work resulted in 10 publications in the area of pharmaceutical sciences and drug delivery. During his PhD, Pauric was involved in several industrial research projects with multinational pharmaceutical companies, this work included preclinical formulation development and optimisation of medical deceives. Pauric is currently a Post-doctoral fellow and project manager of cannabinoid research in Prof. Christine Allen's research group at the Leslie Dan Faculty of Pharmacy at the University of Toronto. Over the past year he has managed the collaboration with Avicanna Inc. Pauric has supported the development of advanced cannabinoid-based formulations including pharmaceutical products in clinical development and already commercialized products including Avicanna's medical cannabis brand (RHO Phyto™) and its derma-cosmetic line (Pura Earth™). Pauric has also led the pre-clinical development of several projects related to Avicanna's product lines at University of Toronto including the development of various in vitro and in vivo models. Additionally, Pauric has consulted on the optimization Avicanna's extraction and isolation projects in Colombia.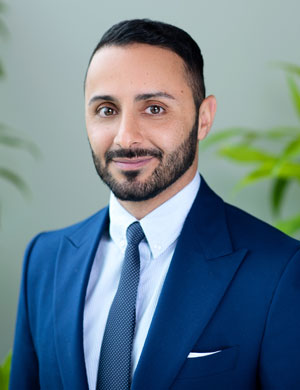 Aras Azadian (Avicanna Inc.)
Utilizing his extensive senior management experience in both financial and bio-technology sectors, Aras co-founded Avicanna with the vision of establishing a bio-pharmaceutical company with a strict focus on medical and pharmaceutical applications of cannabinoids. His expertise in corporate development coupled with his executive experience in the oncology industry have been integral to Avicanna's thought leadership pertaining to R&D and clinical development. Since 2016 Aras has successfully led a team of executives, scientists and medical professionals across several countries with the vision of vertical integration and a strong company focus on quality controls, scientific vigour and competitive advantages. Aras holds a Bachelor of Economics degree from York University and an International Masters in Management degree from EADA Business School in Barcelona, Spain.