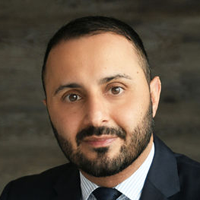 Aras founded Avicanna with the vision of establishing an international biopharmaceutical company with a strict focus on medical and pharmaceutical applications of naturally derived medicines including cannabinoids. His experience in biotechnology and management consulting have been integral to Avicanna's thought leadership and progress pertaining to R&D and clinical development of cannabinoid-based products and the commercialization of the company's extensive pipeline of proprietary products. Since 2016 Aras has successfully led a team of executives and scientists to navigate the complex, and highly regulated cannabis industry across several international markets with focus on scientific data and an evidence-based approach to product development. Aras holds an International Master's in Management from EADA Business School in Barcelona, Spain and a Bachelor of Economics from York University.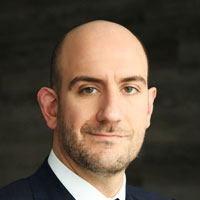 Joining the Company in 2021 as Senior Vice President of Finance, Phillip took over as Chief Financial Officer in May 2022. He gained his experience at MNP LLP in the public company assurance group, where he worked with new and young companies, managing, and advising them through go-public transactions and financial reporting requirements. While at MNP, Phillip was audit lead for Avicanna from 2018-2020. He is applying this prior knowledge to ensuring accuracy and reliability of Avicanna's financials and sound financial management. Phillip holds a Bachelors in Management and Organizational Studies from the University of Western Ontario and attained his CPA, CA designation in 2017.
Chief Legal Officer & General Counsel – AVICANNA USA INC.
Stephen is responsible for overseeing all legal and regulatory matters globally. Stephen has over twenty years of experience and is familiar with navigating the complex overlay of business, legal, regulatory, and policy considerations impacting biotech and pharmaceutical companies at various stages of product and company life cycle in the United States, Canada, and globally. Prior to Avicanna, Stephen held roles of increasing responsibility at Bayer, Celgene, and Indivior, and was a corporate associate with US and International law firms in New York and Toronto. Stephen received his US law degree from the University of Detroit Mercy (JD) and Canadian law degree from the University of Windsor (LLB).
President, Avicanna LATAM
A seasoned entrepreneur and executive with experience across Europe, North America and South America, Lucas has been at the forefront of Avicanna's Latin America (LATAM) operations since the company's inception in 2016. His innovative and transformative approach in navigating the cannabis industry and his former involvement in management consulting, finance and health care have been invaluable in establishing and operating the company's Colombian subsidiaries including two fully operational cultivation projects. Lucas' experience from working at Deloitte along with his leadership values are at the core of his success in leading Avicanna's largest teams. Lucas graduated with an Honours degree from Faculty of Economics of University of Buenos Aires and holds a Masters degree in Finance from EADA in Barcelona Spain.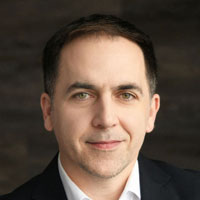 Executive Vice President, Research & Product Development 
Dr. Frantz Le Dévédec has over 15 years of experience in the development of biomaterials and drug delivery systems applied to cancer therapy, pain management and infectious diseases. Since 2018, his leadership in research and unique expertise in translational sciences have been pivotal in the company's evolution from R&D stage to an international commercial stage with an industry leading scientific platform and pipeline of proprietary products. Dr. Le Dévédec also continues to support the company's drug discovery and academic collaborations and has established the company's industrial process to extract and purify cannabinoids in Colombia. With a B.Sc. and M.Sc. in Biochemistry, Frantz has earned his PhD in Physical Chemistry at Université de Montréal with honors and worked for University of Toronto, University Health Network as well as for the industry. He is the first author of more than fifteen scientific publications, patents and continues to represent the company internationally.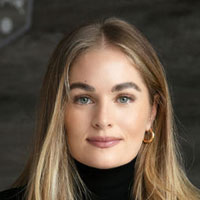 Executive Vice President, Marketing
Leading the company's marketing operations since inception and a founding member, Ivana has championed the development, launch and management of all Avicanna's brands across the company's business verticals globally. A trailblazer with significant experience in traditional and digital media platforms, advertising, brand development and awareness across several sectors, Ivana utilizes both her experience and her thorough comprehension of the evolving landscape of the cannabis industry, it's trends and challenges. Her leadership and dedication to the needs of patients and consumers has yielded successful commercialization of the company's four distinct brands across complex medical and retail channels in Canada since 2020. Ivana has a Bachelor of Commerce from Ryerson University in Toronto, Canada.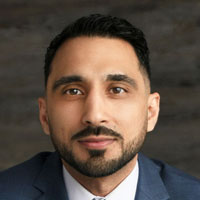 Executive Vice President, Operations & Technology
Arash has an impressive track record with management and strategic leadership across a range of sectors including management consulting, technology and biopharmaceuticals. As part of the original founding management team of Avicanna, Arash has supported the company's operations and technology initiatives since 2016. During his tenure at Avicanna, Aras h has established the company's manufacturing and commercialization platforms in the company's core operations in Canada while supporting global initiatives. Arash's unique ability to deliver and navigate complex operational and regulatory projects has been vital in the company's evolution from concept to an international commercial company. Arash has an MBA from the Grenoble Graduate School of Business in France and Bachelor of Arts and Science from the University of Toronto.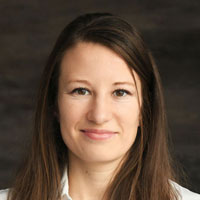 Executive Vice President, Scientific and Medical Affairs 
Dr. Urban is the Vice President of Scientific and Medical Affairs at Avicanna where she leads the development and execution of Avicanna's preclinical and clinical research programs including collaborations with leading neurologists, clinicians, and scientists. Dr. Urban also leads the company's medical affairs and has successfully developed and implemented global training programs for healthcare providers interested in prescribing medical cannabis. Dr. Urban has a MSc in Neurosciences and PhD in Rehabilitation Sciences from the University of Toronto, with expertise in neuroimaging and brain injury. She is a former professional hockey player winning the Clarkson Cup in the C.W.H.L. and an academic all-Canadian. Currently, she is on the board of Scientific Advisors for MYndspan, a brain analytics company, and member of Board of Directors for Kinark Child and Family Services Foundation.
Vice President, Technical Operations 
Roland is an experienced pharmacist and regulatory expert with more than 12 years of experience with international pharmaceutical companies. His experience includes his role at the Colombian Regulatory Agency INVIMA, where he was the lead GMP inspector across Latin American and Asian markets. Roland is an expert in GMP and GLP legislation for phyto-therapeutic and allopathic medicines and held membership in the Colombian national committee which developed the country's GLP and GMP for natural medicines. Roland's role at Avicanna involves technical leadership in the company's API manufacturing and quality assurance at a global level. Over the past 5 years, Roland has also led the development and execution of Avicanna's regulatory and compliance strategies in addition to supporting the company's pharmaceutical and cosmetic production based in Colombia.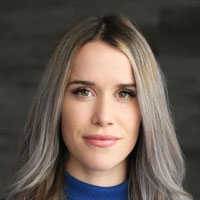 Vice President, Canadian Operations 
Samantha leverages her scientific background and industry experience to contribute to the development, optimization, and commercialization of Avicanna's portfolio across multiple commercial segments and international markets. During her 6-year tenure at Avicanna, Samantha has supported the establishment of the company's scientific platform and its evolution into a commercial company. Samantha oversees the manufacturing and commercialization efforts across North America and provides cross-functional support for innovative commercial opportunities for Avicanna's product portfolio globally. Samantha has authored several publications, presented at numerous international scientific conferences, and is an inventor on several pending patents. Samantha completed her Master of Science degree at the University of Guelph, with a background in cellular biology, genetics, and scientific research.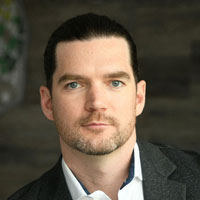 Vice President, Commercialization 
Brennan contributes considerable commercial strategy and management consulting experience that spans across the cannabis, technology, and entertainment industries. Most recently, he championed a top growth platform of international cannabis at Deloitte, where he contributed to establishing the Canadian firm as the cannabis reference amongst Deloitte's member firms. Brennan's unique ability to navigate complex international business functions and foster strong relationships has been vital in developing strategic long-term solutions for partners and clients. Brennan leads commercialization efforts at Avicanna across the company's North American business units while supporting the company's global commercial strategy. Brennan holds a Bachelor of Commerce (Honours) degree from Queen's University.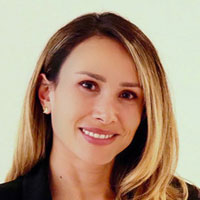 Vice President, Assistant General Counsel & Corporate Compliance Officer
Ingrid has 13 years of experience as in-house counsel in multinational companies across a range of industries where she was responsible for complex commercial and corporate international transactions and provided support for major strategic initiatives. Ingrid initially joined Avicanna to support the company's Latin American operations and is currently Assistant General Counsel where she contributes strategically by working directly with Avicanna's Chief Legal Officer supporting global legal compliance matters. Ingrid has a post graduate degree in International Business Law from Universidad de Los Andes, a Master's in International Development from the University of Amsterdam as well as a degree in Law from the Universidad Nacional de Colombia.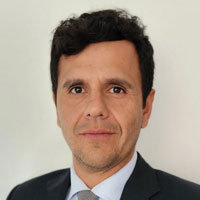 Vice President, Avicanna LATAM S.A.S.
Juan David has more than 15 years of experience leading operations in a range of industries including technology, automotive and pharmaceuticals including his role at General Motors Corporation Colombia where he led manufacturing projects with focus on improving process efficiencies. Juan David joined the company in 2019 and has been working on the development of manufacturing of the company's pharmaceutical and cosmetic products and pipeline based in Colombia. Additionally, Juan David leads operations of the company's API business unit through its subsidiary Santa Marta Golden Hemp based in Santa Marta Colombia. Juan David holds a bachelor of Electronic Engineering degree from Javeriana University in Colombia and an MBA from Francisco de Vitoria University in Madrid, Spain .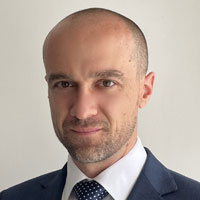 Enric has over 14 years of broad-based experience in human resources management, corporate operations, and business development in a variety of industries including biopharmaceutical, insurance, telecommunications, and management consulting across European, North American and South American markets. For the last 4 years, he has been leading global Human Resources efforts at Avicanna and has been providing effective solutions to the executive management which helped the company navigate international operations and commercialization in an emerging and regulated industry. Enric has an Executive Master's in Business Administration from ESADE Business School and a Bachelor's degree in Labour Relations & Work Science from Pompeu Fabra University.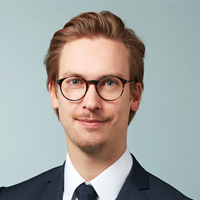 Vice President, European Operations
Jens contributes years of experience with start-ups and fast-growing international companies that has enabled him to help establish and execute Avicanna's commercial efforts in the European region. Jens' previous experience includes supporting various European-based companies including Zalando, Europe's largest E-commerce fashion platform, in building their commercial strategy with emphasis on e-commerce. Jens holds a Master's in Management from EADA Business School in Barcelona, Spain and a Bachelor of Management from International School of Management ISM in Dortmund, Germany.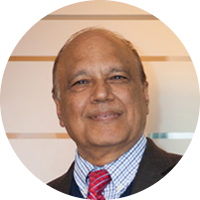 Dr. Panchal has been the Chief Executive Officer of Axcelon Biopolymers Corp. since 2008, has authored over seventy scientific papers, holds several patents in oncology, diagnostics, biopolymers and microbiology, and is an Adjunct Professor in Chemical and Biochemical Engineering at the University of Western Ontario. Dr. Panchal currently sits on the board of directors of both an oncology company known as Medicenna Therapeutics Corp. (MDNA), and Canadian Oil Recovery and Remediation Inc. (CVR) as well as Pure Global Cannabis Inc. (PURE). Dr. Panchal holds a Master of Science degree in Molecular Biology and a Ph.D. in Biochemical Engineering from the University of Western Ontario.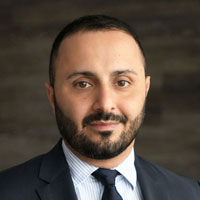 Utilizing his extensive senior management experience in both financial and bio-technology sectors, Aras co-founded Avicanna with the vision of establishing a bio-pharmaceutical company with a strict focus on medical and pharmaceutical applications of cannabinoids. His expertise experience in the biotechnology industry have been integral to Avicanna's thought leadership pertaining to R&D and clinical development. Since 2016 Aras has successfully led a team of executives, scientists, and medical professionals across several countries with the vision of vertical integration and a strong company focus on quality controls, scientific vigour and competitive advantages. Aras holds a Bachelor of Economics degree from York University and an International master's in management degree from EADA Business School in Barcelona, Spain.
Dr. Kazeminy is the founder and former President and CEO of Irvine Pharmaceutical Services Inc. and Avrio Biopharmaceutical LLC. Dr. Kazeminy received his doctorate degree in Pharmaceutical Sciences, graduate studies in Biochemistry and completed his post doctorate at the University of Southern California (USC) Medical School, Department of Pharmacology. Since January 2014, Dr. Kazeminy has been a member of the Chapman University School of Pharmacy (CUSP) Dean's Professional Advisory Group, has served as a member of the United States Pharmacopeia (USP) Console of Experts 2000-2020 and has been awarded by United States Pharmacopeia a Winner for Innovative Responses to a Public Health Challenge.
Mr. Zaclis has more than 20 years of experience in private equity, venture capital and entrepreneurial projects. After completing several investment cycles, Mr. Zaclis founded Barn Investimentos in 2012, a venture capital investment boutique, dedicated to early-stage investments in the Brazilian and Latin American markets. Mr. Zaclis is a board member of several companies and has actively participated in initial public offerings, private placements, and merger and acquisition negotiations for portfolio companies. Mr. Zaclis is responsible for fundraising, deal execution, and team leadership at Barn Investimentos.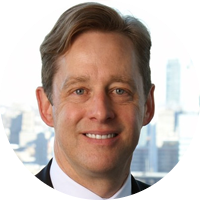 John is an experienced senior finance executive with more than 30 years of Canadian and international experience in both industry and professional services. Mr. McVicar retired as a Consulting Partner at Ernst & Young LLP (EY) where he focused on advising large corporations to drive operational excellence and to transform the performance of their finance organizations. Prior to EY, he spent 10 years in senior finance roles with several Canadian and U.S. public companies. Mr. McVicar brings significant international experience. During his career, he has served in roles based in Canada, South America, the U.S., Europe, Asia and Africa. Mr. McVicar is a CPA, CA and holds an MBA from the Fuqua School of Business at Duke University.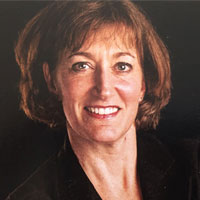 Eileen McCormack is an experienced senior marketing executive with more than 30 years of international experience in the bio-pharmaceutical industry. Ms. McCormack retired from AstraZeneca US where she led commercial and cross-functional teams responsible for launch planning and business development in the US market. Ms. McCormack has experience in bio-pharmaceutical product development, portfolio strategy in complex regulated environments and brings significant multi-market and international commercial experience. Ms. McCormack gives back to her community by having served on a number of national and Toronto-based non-for-profit boards over the last 10 years.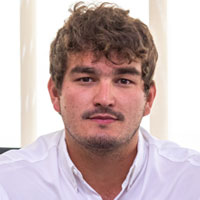 Mr. Davila is currently VP of Business Development for Daabon Group, a global leader in organic and sustainable agro-industrial ingredients. He has wide experience in developing commercial relationships internationally, building supply chains as well as distribution for industrial plant-based ingredients servicing the food, personal care & pharmaceutical industries. Mr. Davila also has a strong background in sustainable development of agricultural projects which deliver high quality organic products while restoring the environment. Giancarlo has helped expand Daabon Group's infrastructure and commercial platform in emerging markets such as Brazil and serves as a director on the board of aFintech company based in Colombia. Giancarlo has served on the board of directors of Avicanna since 2018 and has contributed to the company's global strategy and transformation from an R&D stage to an international commercial company. Mr. Davila holds a Bachelor of Science in Business Management from Northeastern University.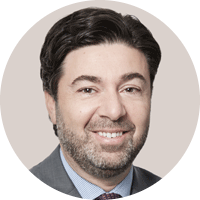 Paul Fornazzari is a business executive, securities lawyer, and board director with over twenty-five years of experience with growth-stage and established Canadian and international companies. Mr. Fornazzari is also a Partner focusing on Securities and Corporate Finance with Fasken Martineau DuMoulin ("Fasken") one of Canada's largest law firms with a well-recognized domestic and international practice. In addition to English, Mr. Fornazzari is a fluent Spanish speaker from Latin America.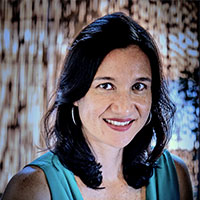 Dr. Aline D. Masuda is currently an associate professor at EADA Business School in the department of Strategy Leadership and People. She also conducts research in motivation and leadership, employee attitudes, and flexible working arrangements across cultures.  She has published in journals such as Journal of Vocational Behavior, Academy of Management Discoveries, Applied Psychology an International Review. She holds Ph.D. and Master's degrees in Industrial Organizational Psychology from the State University of New York-Albany and Missouri State University respectively. Previously, she was a senior project manager for International Survey Research, currently part of Towers Watson. She also worked at the workforce research and marketing intelligence departments at IBM and was a post-doctoral researcher at IESE Business School.
Mr. Inwentash is the Founder, Chairman and CEO of ThreeD Capital Inc, a publicly traded venture capital fund with investments in disruptive technology sectors. Mr. Inwentash has more than 30 years of investing experience. He co-founded Visible Genetics, the first commercial pharmacogenomics company, in 1994 and exited in 2001 to Bayer. Through two decades leading Pinetree Capital, Mr. Inwentash created significant shareholder value through early investments in Queenston Mining (acquired by Osisko Mining Corp. for $550-million), Aurelian Resources (acquired by Kinross for $1.2-billion) and Gold Eagle Mines (acquired by Goldcorp for $1.5-billion) to name a few. Mr. Inwentash obtained his B.Comm from the University of Toronto and is a Chartered Professional Accountant. In 2007, he was an Ontario finalist for the Ernst & Young entrepreneur of the year award. In 2012, Sheldon received an honorary degree, doctor of laws (LL.D) from the University of Toronto for his valuable leadership as an entrepreneur, his philanthropy, and inspirational commitment to making a difference in the lives of children, youth and their families.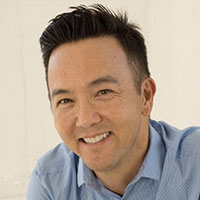 Jason A. Hobson has worked as Chief Operating Officer and Secretary of Ei.Ventures since 2019, and as partner and secretary of Orthogonal Thinker since 2016. Mr. Hobson is also co-founder of Reinmkr Satsang a venture capital firm. Jason is an experienced operator, entrepreneur, and angel investor, and was a founding partner of the law firm of Hobson Bernardino + Davis LLP in 2009. He was previously in-house counsel for a national tax credit equity syndication firm which syndicated limited partnership interests and was also previously a senior attorney with the Century City and San Francisco offices of Pillsbury Winthrop Shaw Pittman LLP (formerly Pillsbury Madison & Sutro LLP), where he was a member of Corporate and Securities Practice Group. In 2012, Mr. Hobson was appointed to a state commission with an oversight function to the California Public Utilities Commission with respect to energy programs across the State of California. He is a graduate of the University of California Hastings College of Law, UCLA Anderson School of Management (Management Development for Entrepreneurs Certificate Program), Waseda University (Tokyo Japan) and California State University.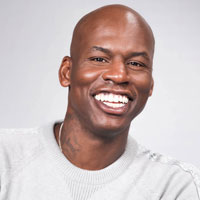 Al Harrington is the CEO and Co-Founder of Viola, the premium Black-owned, multi-national cannabis company. Al's entrepreneurial endeavors began during his NBA career when he strategically invested in startups across the cannabis industry. In 2011 he launched the Viola brand in Colorado after overseeing the carefully curated cultivation, extraction, and production processes. With the mission to provide opportunities and ownership for the Black community at the heart of the brand, Al uses his platform to advocate for a more equitable cannabis industry. He is a respected authority and a key advisor to those shaping cannabis legislation on both local and national levels.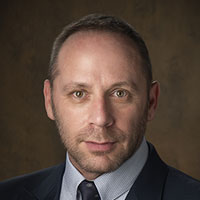 Ori Tal, founder and president of ESO Equity Group, is a venture capitalist with significant experience in various fields of real estate, ag-tech, bio-analytics, and biopharma. Ori leads all operational aspects of his diverse portfolio, identifies potential projects, and produces lucrative investment opportunities. Ori's dedication and creativity have propelled the success of his wide-ranging investments and granted him positions on several business advisory boards and board of directors. Aside from his business ventures, Ori's commitment to helping others is displayed through his charitable acts of donating to organizations involving medical research for sick children, supporting his local chess foundation, and hosting charity events. Additionally, Ori served as a naval officer in the Israeli Defense Forces and earned dual degrees in business economics and law from the University of Haifa, Israel.