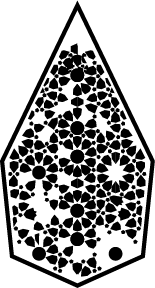 Avicanna is a Canadian commercial-stage biopharmaceutical company established in research, development, and commercialization of evidence-based cannabinoid products for the global consumer, as well as medical and pharmaceutical market segments. 
Avicanna conducts its own R&D and collaborates with leading Canadian academic and medical institutions. Avicanna has an established scientific platform that includes clinical development which has led to the commercialization of 30+ products across five main market segments.
Serving the Global Marketplace with Proprietary Advanced Cannabinoid-Based Products
Commercial Products & Pipeline
Avicanna's scientific platform has resulted in 30+ commercial and proprietary formulations and products
Including cosmetics and skin care, medical cannabis and wellness, pharmaceutical pipeline, active pharmaceutical ingredients, and a medical cannabis pharmacy platform.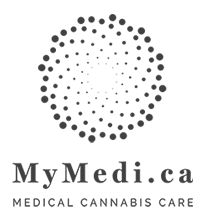 Commercial Stage
Medical Cannabis
Pharmacy Platform

Commercial Stage
Medical Cannabis Pharmacy Platform

Commercial Stage 
CBD Cosmetics and Skincare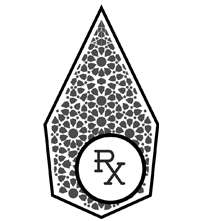 In Development and Registration Stage
Pharmaceutical Pipeline

Commercial Stage 
Cannabinoid API
Medical Cannabis & Wellness Products
Marketed under the RHO Phyto™ brand
The portfolio contains a diverse range of formulations including oral, sublingual, topical, and transdermal deliveries with varying ratios of cannabinoids such as cannabidiol ("CBD"), cannabigerol ("CBG"), and tetrahydrocannabinol ("THC").
The formulary is supported by ongoing consumer, patient, and medical community education and training including https://www.avicanna.com/avicenna-academy. 
The brand is currently available nationwide to patients in medical channels across Canada including MyMedi.ca launched August 2023. It is also accessible through several other medical institutions including The University Health Network ("UHN") and the Odette Cancer Centre pharmacy of Sunnybrook Health Science Centre, a major hospital group in Canada. The products are also found in Canadian adult-use sales channels through provincial retailers in five provinces including Ontario, Alberta, British Columbia, New Brunswick, Manitoba, and Saskatchewan.
CBD Cosmetics and Skincare
Marketed under the Pura H&W™ or Pura Earth™ brands
These registered, clinically tested, derma-cosmetic products include a portfolio of functional CBD topical products. Currently available nationwide across Canada in medical sales channels and in adult-use sales channels through retailers in four provinces. These products are also currently available across several international markets with cosmetic registration.
Pharmaceutical Preparation and Pipeline of Proprietary Drug Candidates
Pharmaceutical candidates designed to address 5 major clinical indications
Leveraging Avicanna's scientific platform, vertical integration, and real-world evidence, Avicanna has developed a pipeline of indication-specific drug candidates that are in various stages of clinical development, registration, and commercialization.
These cannabinoid-based drug candidates are designed to address unmet medical needs in the areas of dermatology, chronic pain, and various neurological disorders.
Active Pharmaceutical Ingredients (API)
Marketed under the Aureus Santa Marta™ brand (a raw material business unit and source of API for Avicanna and its partners)
Marketed under the Aureus brand, the Company's raw material business unit is a source of API for Avicanna and its partners. The Aureus portfolio consists of standardized seeds, full spectrum extracts, and isolated cannabinoids including (CBD, THC, CBG) derived from hemp and cannabis cultivars through its organic, economical, and industrial-scale subsidiary based in Colombia. 
Aureus products are produced at Santa Marta Golden Hemp S.A.S. ("SMGH"), the Company's majority owned subsidiary, which is ("GACP") certified and ("USDA") National Organic certified. Avicanna's raw material business unit is also dedicated to providing consistent, high-quality source of input materials for the Company's global partners for use in the development and production of food, cosmetic, medical, and pharmaceutical products. The Company has formed several strategic supply relationships and has exported Aureus branded materials into 16 countries.
MyMedi.ca - Medical Cannabis Care Platform
Established Through Acquisition from Medical Cannabis by Shoppers*
MyMedi.ca Medical Cannabis Care Portal: MyMedi.ca is Avicanna's medical cannabis care platform that is formed with the aim to better serve medical cannabis patients' needs and enhance the patient journey. MyMedi.ca launched August 2023 and will feature diverse and scientifically curated products from leading Canadian licensed producers in addition to pharmacist led patient support programs and educational resources to facilitate the incorporation of medical cannabis into health care regimens. MyMedi.ca also provides specialty services to distinct patient groups such as veterans and collaborating with public and private providers for adjudication and reimbursement.
Industry leading scientific platform and intellectual property
Setting the Standard in the cannabinoid industry with advanced and evidence based products 
R&D headquarters in Toronto, Canada with drug development pipeline including sustained release tablets, transdermal patches and nano particle formulations.
Proprietary Commercial Products
Canadian Government Research Grants Awarded Since 2020
Health Canada Cannabis
Research Licenses to Avicanna
or Institutional Collaborators