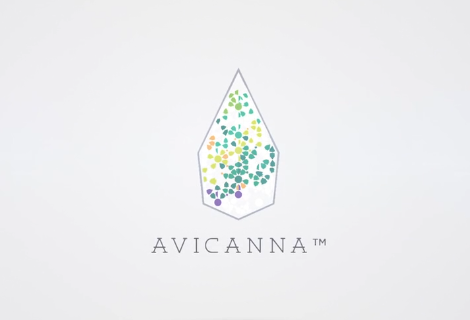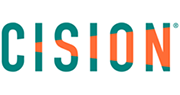 Avicanna Reports Fourth Quarter 2019 Financial Results and Provides Corporate Update
/NOT FOR DISTRIBUTION TO UNITED STATES NEWSWIRE SERVICES OR FOR DISSEMINATION IN THE UNITED STATES. ANY FAILURE TO COMPLY WITH THIS RESTRICTION MAY CONSTITUTE A VIOLATION OF UNITED STATES SECURITIES LAWS/
TORONTO, April 15, 2020 /CNW/ – Avicanna Inc. ("Avicanna" or the "Company) (TSX: AVCN) (OTCQX: AVCNF) (FSE: 0NN) a biopharmaceutical company focused on the development, manufacturing and commercialization of plant-derived cannabinoid-based products announces results for the fourth quarter ended December 31, 2019.
Aras Azadian, Chief Executive Officer of Avicanna, commented "This was a transformational quarter for Avicanna as we evolved from years of R&D and build-out of our infrastructure into a revenue generating company. During this period we launched two separate business units into the global market, raised efficiencies across all platforms, completed our agricultural infrastructure, fortified our leadership position on cannabinoid R&D and clinical development and have validated our vision of being a vertically integrated and data driven biopharmaceutical enterprise positioned to set the standards in the medical cannabis industry."
Fourth Quarter Operational Highlights
Executed strategy of becoming vertically integrated and executing on commercial initiatives. This included the completion of approximately 480,000 square feet of cultivation space, achieving full extraction and analytical capabilities, manufacturing finished products for commercial distribution, and continued advancements in research and development initiatives.


Increase of capacity to approximately 31,000 kilograms of dried flower annually, which increased from the third quarter estimates that by year end our capacity would be approximately 29,000 kilograms of dried flower annually. Extraction capacity is 300kg of biomass per day.


Commenced revenue generation for two major business lines including CBD-based derma-cosmetic product line, Pura Earth™, through 59 retail locations across 

Colombia

 and the launch of Aureus B-B brand of raw material cannabinoids (API) with sales in 

Colombia

, 

South Africa

 and the 

United Kingdom

 and, subsequent to 

December 31, 2019

, 

Argentina

.


Advanced discussions with Health Canada with respect to the pharmaceutical Phase II clinical trial to test Avicanna's dermatological product on the effect on a severe and rare genetic dermatological condition, Epidermolysis Bullosa, in partnership with 

Toronto's

 Hospital for Sick Children, with an expectation of receiving approval to commence the trial in Q3 2020.


Further solidified its global leadership position as an organic and sustainable source of cannabinoids with the receipt by Santa Marta Golden Hemp S.A.S. ("SMGH") of the first Colombian USDA National Organic Program certification of the cultivation processes of its hemp (CBD dominant) genetic strain, and ranked highest amongst global cannabis companies on the SAM Corporate Sustainability Assessment by S&P Global, results of which were received subsequent to 

December 31, 2019

.


The launch of Avicanna's Rho Phyto™ brand in the 

State of California

 through a licensing agreement with LC2019 Inc. ("LC2019"). In keeping with its obligations as a TSX issuer, Avicanna does not receive any compensation from the agreement with LC2019; however, Avicanna has an option to acquire LC2019 upon certain events occurring, such as cannabis becoming federally legal in the US. The launch of products manufactured using Avicanna IP and sold under Avicanna's brand is a further validation of Avicanna's R&D and commercialization strength and serves as a model for global expansion.


As at 

December 31, 2019

, the Company had approximately 1.075 kilograms of dried flower on hand, and 117 kilograms of active pharmaceutical ingredients ("API") on hand and available for sale. The build up of inventory is expected to support anticipated global sales in future periods.


Commenced trading on the OTCQX Best Market in 

the United States

 under the symbol "AVCNF" and on the Frankfurt Stock Exchange under the symbol "0NN".