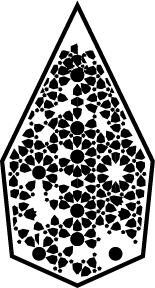 Avicanna is a Canadian commercial-stage biopharmaceutical company established in cannabinoid research, development, and evidence-based products for the global consumer, as well as medical and pharmaceutical market segments.
In leading global cannabinoid advancements, Avicanna conducts most of its research in Canada at its R&D headquarters in the Johnson & Johnson Innovation Centre, JLABS @ Toronto, located in the MaRS Discovery District. The company actively collaborates with leading Canadian academic and medical institutions.
Portfolio and Market Segments
The Company actively collaborates with leading Canadian academic and medical institutions. Avicanna has established an industry-leading scientific platform including advanced R&D and clinical development which has led to the commercialization of over twenty products across four main market segments:

Commercial Stage
Medical Cannabis and Wellness Products

Commercial Stage
CBD Dermacosmetics Consumer Retail Products*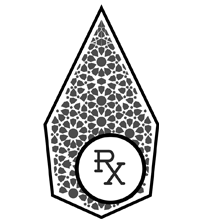 In Development and Registration Stage
Pharmaceutical Pipeline

Commercial Stage
Cannabinoid API & Seeds
Medical Cannabis & Wellness Products
Marketed under the RHO Phyto™ brand, or Magisterial Preparations, these medical and wellness products are an advanced line of pharmaceutical-grade cannabis products containing varying ratios of cannabidiol ("CBD") and tetrahydrocannabinol ("THC").
The product portfolio contains a full formulary of products including oral, sublingual, topical, and transdermal deliveries that have controlled dosing, enhanced absorption and stability studies supported by pre-clinical data.
The advanced formulary is marketed with consumer, patient and medical community education and training. Avicanna's medical and wellness product portfolio also forms the foundation of the Company's pharmaceutical pipeline with the contribution of the formulations that form the basis of the products as well as the data generated from sales and participation of the products in real world evidence studies.
CBD Derma-Cosmetic Products
Marketed under the Pura H&W™ or Pura Earth™ brands, these registered, clinically tested, dermacosmetic products include a portfolio of functional CBD topical products.
Leveraging Avicanna's scientific platform, vertical integration, and real-world evidence, Avicanna has created a pipeline of patent-pending drug candidates which are indication-specific and in various stages of clinical development and commercialization.
These cannabinoid-based drug candidates provide solutions for unmet medical needs in the areas of dermatology, chronic pain, and various neurological disorders. Avicanna's first pharmaceutical preparation (Trunerox) is in the drug registration stage in South America.
Cannabis Raw Materials, Seeds & Bulk Formulations
Marketed under the Aureus™ brand, the Company's raw material business has successfully completed sales to 11 countries.
Aureus offers cannabis dried flower, standardized seeds, full spectrum extracts, and cannabinoid distillates, isolated cannabinoids (CBD, THC, cannabigerol ("CBG") and other rare cannabinoids), and bulk formulations derived from hemp and cannabis cultivars through its sustainable, economical, and industrial-scale subsidiaries based in Colombia.
The majority of the Aureus products are produced at Santa Marta Golden Hemp S.A.S. ("SMGH"), the Company's majority-owned subsidiary, which is also Good Agricultural and Collection Practices ("GACP") certified and has United States Department of Agriculture ("USDA") National Organic Program certification for its hemp cultivar.