About RHO Phyto
RHO Phyto's unique formulations have undergone extensive research and development to create a line of products that meet the quality and consistency standards that patients and physicians should expect of medical cannabis products. The RHO Phyto line consists of advanced oral and topical delivery forms of medical cannabis extracts including oil drops, sublingual sprays, soft-gel capsules, and topical creams and gels. All RHO Phyto formulations are designed to maintain the stability of the cannabinoids to ensure more consistent dosing over the course of treatment and have been optimized to increase absorption. RHO Phyto products are made under Good Manufacturing Practices (GMP) with adherence to strict standards for pharmaceutical quality.
Distributed exclusively through Medical Cannabis by Shoppers™

Medical Cannabis by Shoppers™ provides access to high-quality cannabis through online ordering. Shoppers is leading the way by connecting patients with a variety of medical cannabis options and guiding product choice through the advisors and pharmacists on the Shoppers Cannabis Care team. Registered patients benefit from convenience, selection, and support from trained professionals.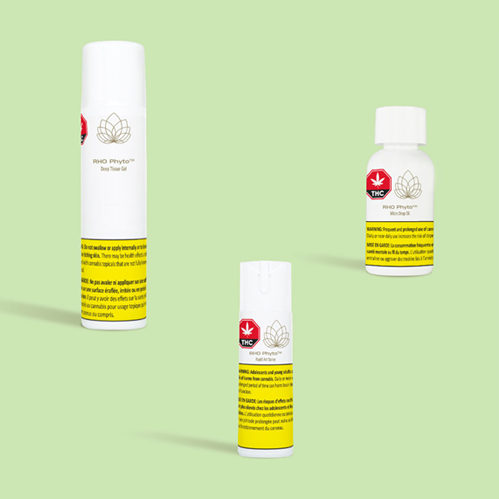 RHO Phyto - A strictly medical formulary that is evolving and setting the standard of cannabinoid-based medicine
Treating primary end points and general comorbidities