A few months ago, Benzinga visited several countries in South America and subsequently published an article explaining why cannabis investors' interest in the region, especially in Colombia, was about to spike.
In the weeks that followed, numerous U.S. and Canada-based marijuana companies announced deals to enter the Colombian market, with Aphria Inc APHQF spending almost $200 million and Canopy Growth Corp CGC 11.6% dropping close to $100 million.
On Monday, Benzinga learned about a new multimillion-dollar deal in Colombia: Avicanna Inc.,the first and only cannabidiol company to be accepted into Johnson & Johnson JNJ 0.64%'s JLABS @ Toronto, and El Grupo Daabon, the largest organic agriculture company in South America, in operation for more than 100 years, have entered into joint venture to cultivate and process cannabis.
Per the agreement, Avicanna acquired a 60-percent controlling stake in the Colombian entity Santa Marta Golden Hemp S.A.S., holder of "a full suite of medical cannabis licenses in Colombia." In exchange, Avicanna granted Daabon 1,477,818 common shares, providing it with an 11.2-percent interest in the Canada-based company.
The Details
Santa Marta Golden Hemp's licensed facility is situated on a 16-hectare parcel of land on the Caribbean coast near the city of Santa Marta. Avicanna says the deal  allows them to expand up to 15,000 hectares.
"Grupo Daabon and Avicanna will be combining resources and expertise including Avicanna's leadership in research and biotechnological developments in the cannabinoid sector and Daabon's global leadership within the agricultural industry of industrial scale organic cultivation, processing and distribution," said Avicanna CEO Aras Azadian.
The partnership combines a leading Canadian biotech working in cannabinoid research and product development with the world's largest organic agricultural enterprise, said Lucas Nosiglia, executive vice president of Avicanna and president of Avicanna LATAM.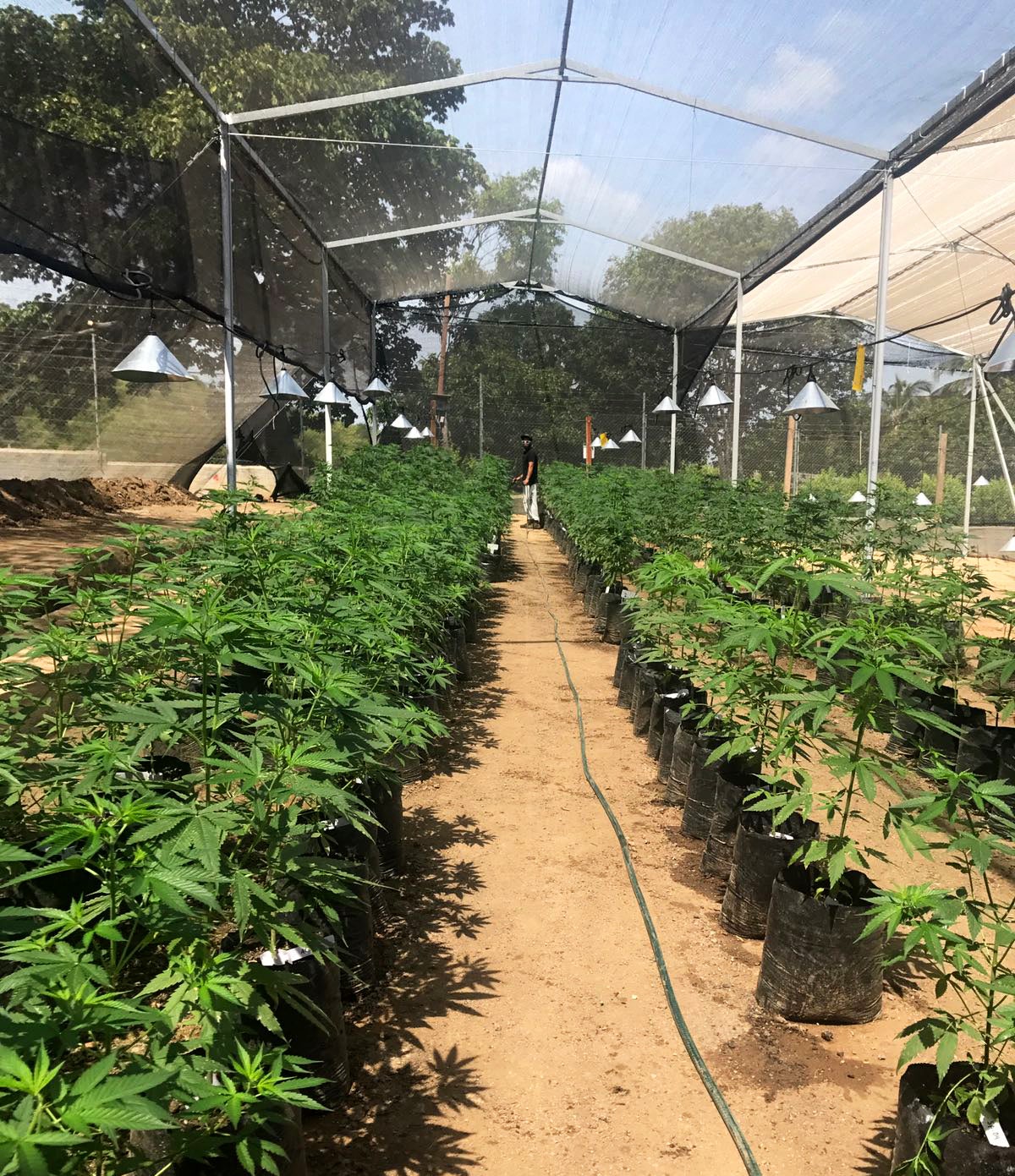 Grupo Daabon is a family-owned business founded in 1914. The company has said it generates billions in revenue each year. With more than 3,000 employees and operations across four continents, Daabon is the largest organic agriculture company in South America.
Avicanna said the partnership with Daabon provides it with:
Access to a sustainable, and environmentally responsible agricultural business and expertise with over 15,000 hectares certified for organic cultivation.
The potential for the development of an industrial-scale extraction plant in line with Daabon's current palm oil processing plant, which has the largest capacity in the Americas.
Enhanced infrastructure, and access to duty-free zones controlled by Daabon.
Disclosure: Avicanna is a sponsor of Benzinga's upcoming Cannabis Capital Conference.
Photo of Avicanna LATAM's Colombian facility by Javier Hasse.